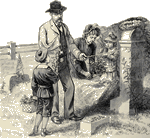 In the tradition of our forebears of the Grand Army of the Republic, the Son continue to celebrate Memorial Day on May 30th.
Join us at Aventine Cemetery and help us keep this sacred tradition alive!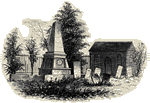 Long overgrown and abandonded, the Camp continues its efforts to maintain Aventine Cemetery in downtown Flint where 35 Comrades of the Gov. Crapo Post No. 145 are buried. The cemetery is also part of the historic Camp Thomson site, a Civil War training camp for several regiments during the winter of 1861—1862.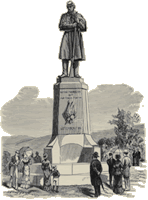 The Civil War Memorials Committee is charged with identifying all monuments and memorials dedicated to Civil War veterans and the Grand Army of the Republic in the area of the Camp. The Committee shall brings to the attention of the Camp any disrespect or lack of attention shown to any Civil War monument or memorial.
Over the years the camp has helped in the restoration and rededication of several monuments, including the Gov. Crapo Post No. 145 monuments on the lawn of the Genesee Co. Courthouse. The Camp also dedicated a monument to the site of Camp Thomson, the Civil War training camp for the 10th Michigan Infantry located on the site of the current Aventine and Avondale Cemeteries in Flint.
Our current project: 102nd USCT Monument...


The goal of the SUVCW Grave Registration Project is to locate the final resting places of all Union Civil War Veterans.
If a veteran's is found to rest in an unmarked grave, then a new headstone can be ordered from the Veterans Administration. A replacement can also be ordered for headstones which are badly deteriorated, illegible, stolen or vandalized.